CONTACT US
HQ:Xinhua Park,Economic Development Zone,Cangzhou City,Hebei Province,China
Tel: +86-317-3051805
Fax: +86-317-3051835
WhatsApp:+971-564395756
Email: info@fdpetrol.com
Russia Moscow Office
+791-53053973
UAE Dubai Office:
+971-564395756
Shale Shaker
Shale shaker plays an important role as first mechanism for solids removal. If it fails in normal operation, there will be trouble for the subsequent solid control equipments (cyclone and

centrifuge

etc). Therefore, the choosing of drilling fluid shaker is very important.
FD Petrol FZS series shale shaker is specially designed for separating solids from drilling fluid. Configured high G force USA martin motors, bigger screen area and high volume treating capacity it is applicable for various

mud purification systems

and has extraordinary satisfactory field working performance. As per customer requirement, we can design and manufacture double and triple shakers.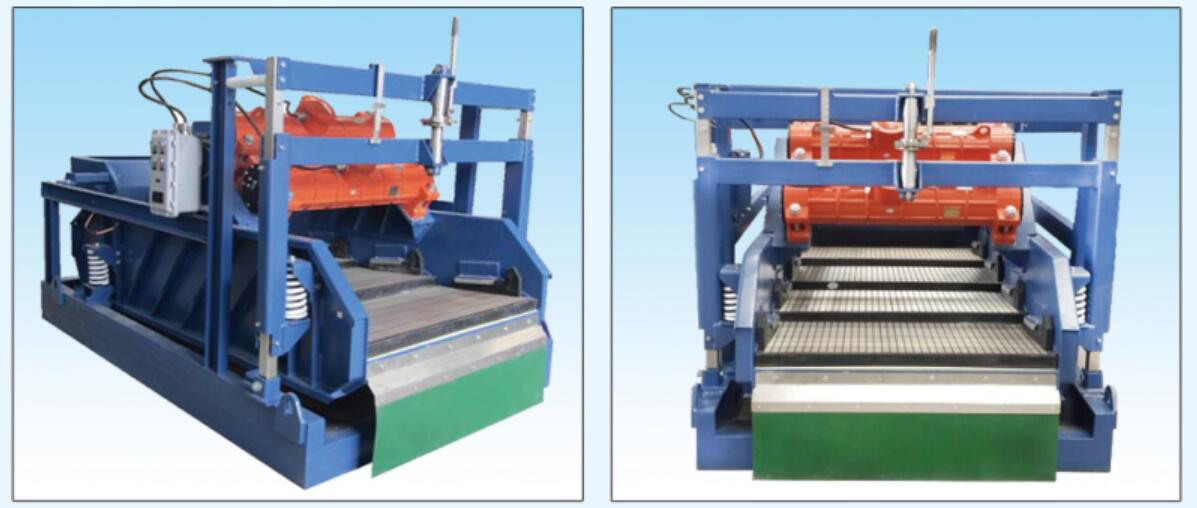 FD Petrol Shale Shakers Spec
Model
FZS225
FZS277
HG320
Capacity

600-800GPM

500-600GPM

500-600GPM

Vibration Mode

Linear Motion

Screen Dimension

1075x700mm

1165x585mm

1250x630mm

Screen Area

2.25㎡

2.77㎡

3.2㎡

Screen Qty

3 Piece

4 Piece

4 Piece

G Force

≤7.5G(Adjustable)

≤8.3G(Adjustable)

AWD

-1°~+5°

-2°~+6°

-1°~+5°

Weight

1930kg

1650kg

1880kg

Dimension (mm)

2950x1610x1495

2894x1991x1581

3070x2050x1900
FD Shale Shaker Features and Benefits
1.High G force reach 8.5G ,linear motion so that the drill cuttings can move on the screen surface regularly and smoothly.
2.Bigger screen area 3.2㎡,higher treating capacity 1280GPM.
3.Shaker deck angle is AWD to adapt to different drilling rates and mud property
4.Pre-tightened bilateral fixation mechanism shaker screen to facilitate change of screen. Even tension of the screen prolongs service life.
5.Sand blasting on all metal structural parts reach to class Sa2.5. Strong adhesion of paint reduces erosion of mud on the equipment
6.The electrical control system adopts the Schneider contactor with reliable quality. Time accumulator is equipped to guarantee the lubricating oil is filled into the motor in time and the whole electrical control system has thermal overload, over current and low-voltage protection, which can effectively protect safe operation of the vibration motor.
---
FD Petrol Drilling Waste Management & Solids Control & Rig Camp