CONTACT US
HQ:Xinhua Park,Economic Development Zone,Cangzhou City,Hebei Province,China
Tel: +86-317-3051805
Fax: +86-317-3051835
WhatsApp:+971-564395756
Email: info@fdpetrol.com
Russia Moscow Office
+791-53053973
UAE Dubai Office:
+971-564395756
Mud Cleaner
Mud cleaner is a combined unit of

shale shaker

,desander ,desilter hydro cyclones and manifold. In drilling mud solids control system ,it is installed behind shale shaker as second and third grade solids control equipment, minimum separation point 15um.The fluids recovered can be pumped back to well use directly or for next phase separation by

decanter centrifuge

for ultra fine solids removal.
FD Petrol mini mud cleaner integrate smaller footprint drying shaker and desander,desilter hydro cyclones,offers better performance than traditional desander and desilter .It is an economical solutions for barite recovery and separation of LGS.Most popular for small power drilling rig in oil&gas,CBM ,HDD industry.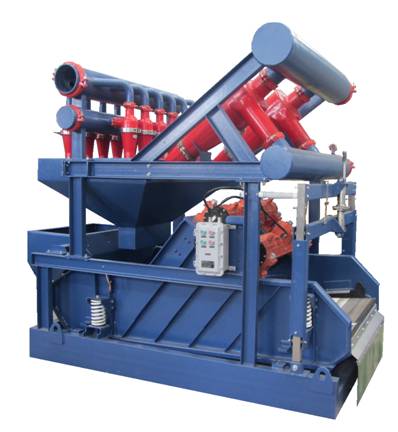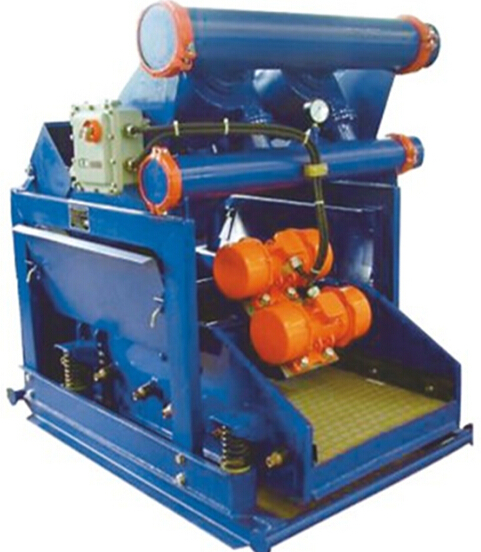 FD Petrol Mud Cleaner Specs
Mini Cleaner

240m³/h

2x12inch

4x10 inch

0.25~0.35Mpa

6 inch

8 inch

15 um

FD Mini Shaker

6G

2x1.5KW Italy Oli or USA Martin Brand

2x0.5KW

1045x700mm 3 Panels 2.25㎡

1.6㎡

-1°~+3°

2000x1430x2000mm

FD Petrol Simple Desander& Desilter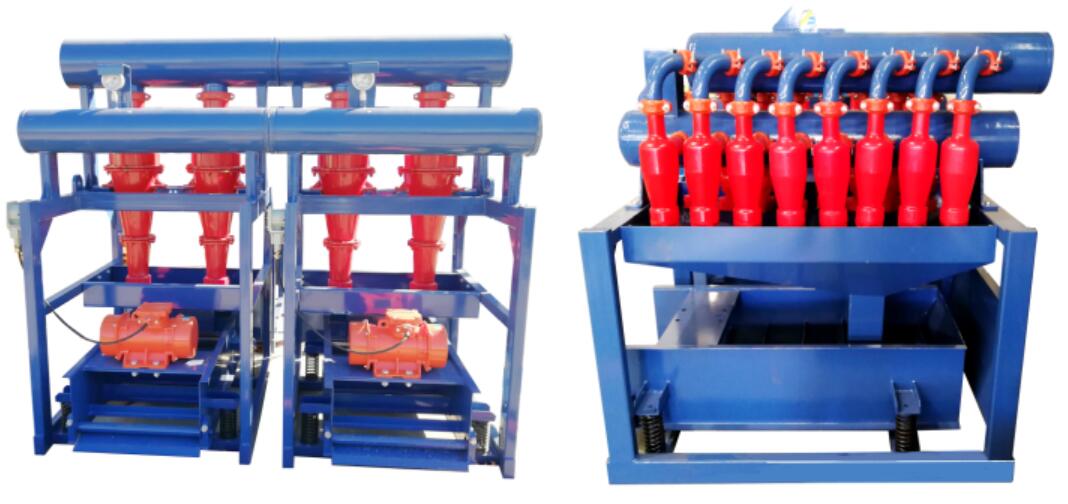 FD Mud Cleaner Features and Benefits:
1.Hign efficiency and compact in design .Mud cleaner is a compact unit of desander ,desilter and shale shaker, best choice for weighted mud barite recovery and separation of LGS
2.Desander hydro cyclones made of three parts, when one part wears out ,it can be replaced separately.Desilter apex diameter adjustable according to the sand volume in drilling mud
3.Desander and desilter cones made of PU material ,high corrosion resistance.
4.Linear motion underflow shaker ,available of more than 175mesh shaker screens ,no screen block and mud run. Deck angel Adjustable while drilling -1°~+5°
5.High treating capacity reach 1500 GPM ,pretension type double sides fixed screen fast changing
6.Clamp type manifold for pipe and hydro cyclones, reliable connection and easy maintenance
---
FD Petrol Drilling Waste Management & Solids Control & Rig Camp