CONTACT US
HQ:Xinhua Park,Economic Development Zone,Cangzhou City,Hebei Province,China.
Tel: +86-317-3051805
Fax: +86-317-3051835
WhatsApp:+971-564395756
Email: info@fdpetrol.com
Russia Moscow Office
+791-53053973
UAE Dubai Office:
+971-564395756
In the exploration, production and refining of crude oils and gas, all kinds of waste oils are produced – so-called slop oils. They come from drainages, residues and cleaning processes, especially cleaning oil tank bottoms. Most of these slop oils contain a high percentage of oil which can be recovered.

If this slop oil is treated, not only reduce disposal costs but also generate profit from oil phase recovered. As both the oil and water contents can vary from 10 to 90 percent, and the solid content can vary from 1 to 10 percent, either disk stack centrifuges and/or decanters can be used for the treatment of slop oil.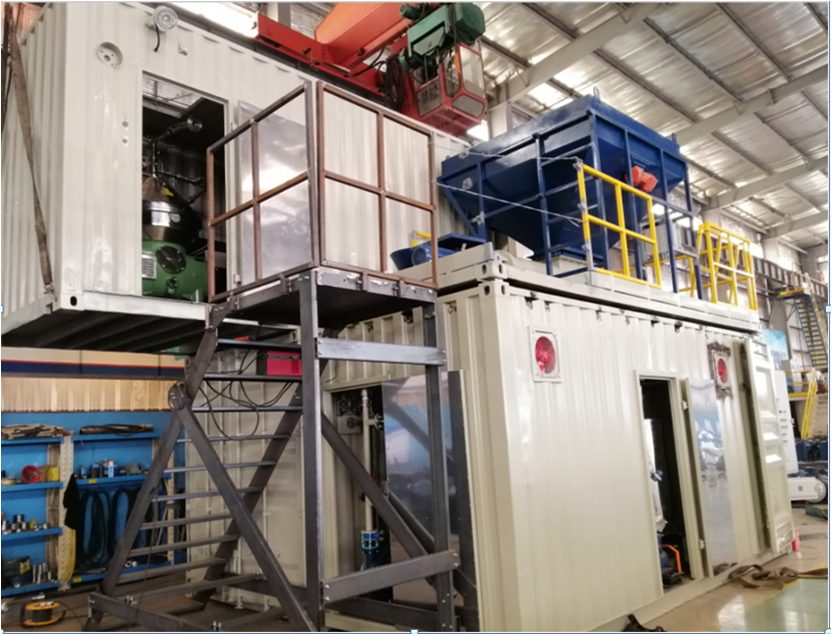 Decanter centrifuge normally used for pre-treatment of solid content more than approximately 1/2 percent (by vol). A disk stack self-cleaning centrifuge can be used downstream to recover oil and water phase.

FD Petrol 20 ft container Oily Sludge /Slops Treatment System Working Principle: The Oily Slop Treatment System will use a mechanical / electrical / chemical or combination type separation technology, that can handle a wide range of slop compositions (oil/water/solid percentages).

The oily sludge treatment system working process :

1.The slops in the mud pit is transfered to the slops treatment system
2.A chemical dosing unit will add floculants to the slops
3.A heat exchanger will heated the slops to a certain degree
4.A feed pump will feed the heated slops to the decanter centrifuge
5.Fluids collection tank to collet the liquid phase from centrifuge,solid phase will be discharged by screw conveyor
6.A dosing unit will add geal breaker to the fluids collected .
7.Second feed pump to feed the disc stack centrifuge from fluids collection tank
8.Disck stack centrifuge for water /oil/solids separation .
9.Solids phase are discharged by screw conveyor,oil recovered ,water reused .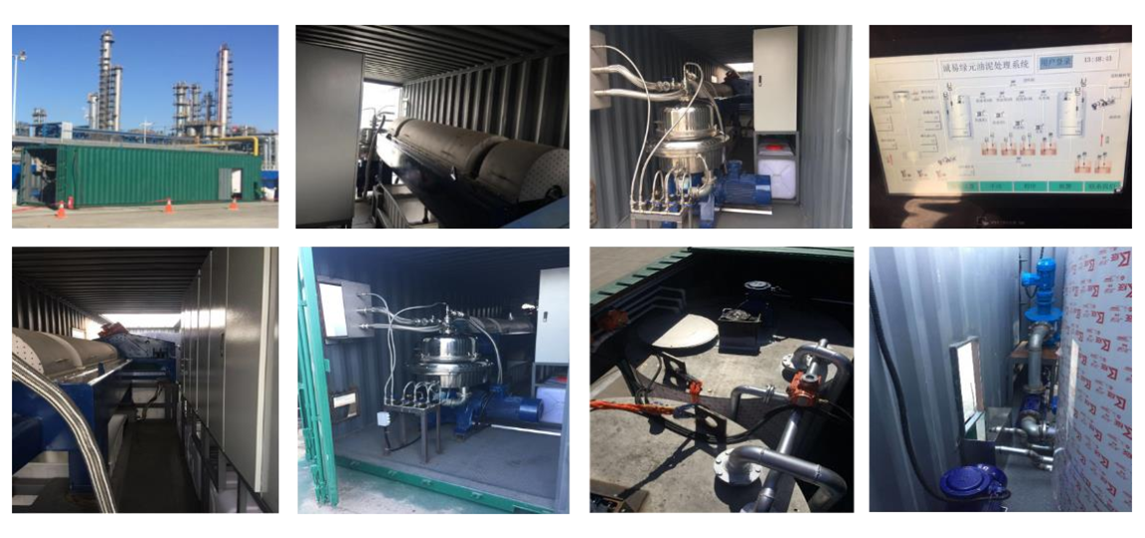 ---
FD Petrol Drilling Waste Management & Solids Control & Rig Camp