CONTACT US
HQ:Xinhua Park,Economic Development Zone,Cangzhou City,Hebei Province,China
Tel: +86-317-3051805
Fax: +86-317-3051835
WhatsApp:+971-564395756
Email: info@fdpetrol.com
Russia Moscow Office
+791-53053973
UAE Dubai Office:
+971-564395756
Skid Mounted House
We can produce skid mounted camps that include MS Steel Corrugation or PU Injected Paneling dependant on client requirements and budgets. Our primary design requirement is to produce camps that deal with the ruggedness of the oil and gas field environment and constant transportation off-road. We make a lightweight unit transportable via helicopter or heavy duty units for master skid and Ken worth winch loading. Where our units stand out is in the quality. We make sure that our finishing and design are engineered to industry leading standards.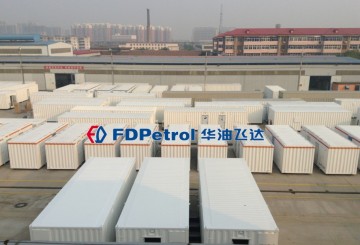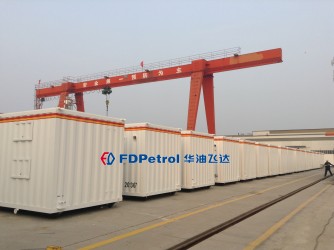 Our camps are designed for ease of use and simple maintenance, providing our clients with a simple solution. Our scope is fully inclusive of electrical and plumbing/drainage interconnections, including rating generators, water makers, water tanks, diesel tanks and sewage treatment plants. Our extensive experience in this field allows us to provide quick connection systems, such as plugs and sockets for electrical connection.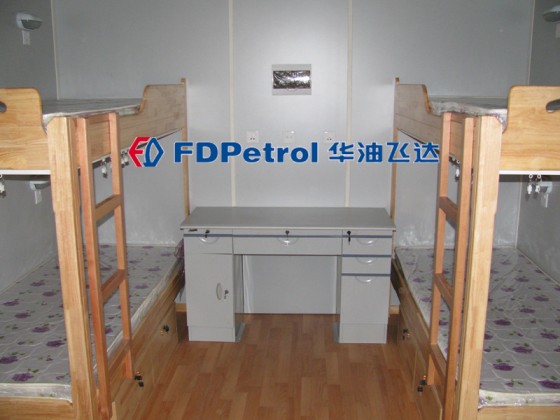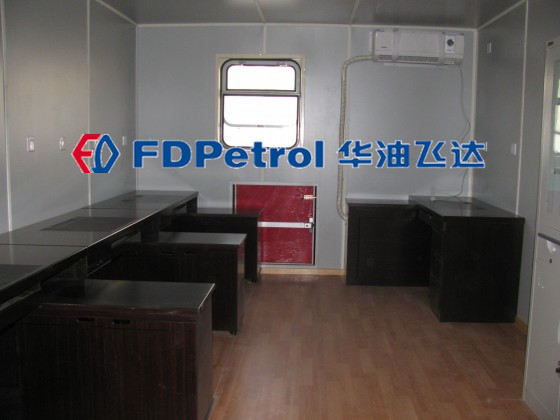 Also, within our range is the combi-module drilling camp. This provides an improved environment for drilling operators, giving an offshore platform type feel to their onshore operations. Based on two modules being combined permanently on one master skid, this solution is easier to rig up and maintain than the standard three modules set up. Our units have proven themselves in the harshest areas and provide a comfortable and safe environment for hardworking employees in all situations.
---
FD Petrol Drilling Waste Management & Solids Control & Rig Camp