CONTACT US
HQ:Xinhua Park,Economic Development Zone,Cangzhou City,Hebei Province,China
Tel: +86-317-3051805
Fax: +86-317-3051835
WhatsApp:+971-564395756
Email: info@fdpetrol.com
Russia Moscow Office
+791-53053973
UAE Dubai Office:
+971-564395756
Expansion House
FD Petrol is a leading manufacture for camping house producs ,continious develop market oriented camp to suit for different jobsite requirement.Expansion camp is a newly and innovative design of FD Petrol since 2013.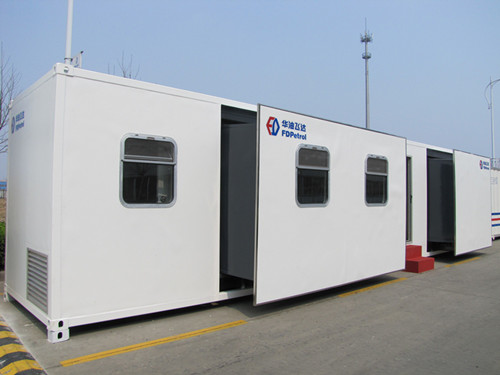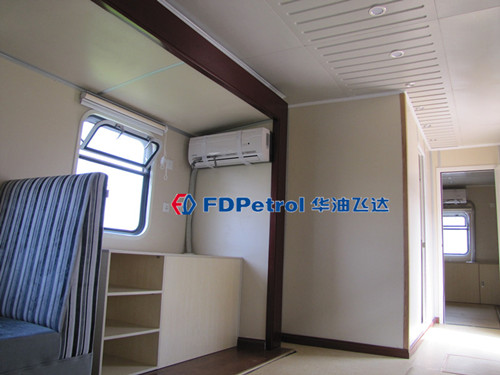 Main characteristics of FD Petrol expansion camp
Larger space: The camp side can be pulled out so that the effective space inside becomes larger
Automatic control: PLC control for camp body expansion and contraction, magnet sensor ensure the accurate positioning during operation.
Advanced driving system: Adopt advanced electric push and pull rod, stable movement ,compact in design and easy in maintenance.
Multi functional: The expansion camps integrate sleeping room and office room.
Easy transport: After contraction, the body transformed into a container shape ,easy for handing and transportation.
---
FD Petrol Drilling Waste Management & Solids Control & Rig Camp