CONTACT US
HQ:Xinhua Park,Economic Development Zone,Cangzhou City,Hebei Province,China.
Tel: +86-317-3051805
Fax: +86-317-3051835
WhatsApp:+971-564395756
Email: info@fdpetrol.com
Russia Moscow Office
+791-53053973
UAE Dubai Office:
+971-564395756
2016 CIPPE Beijing China
FD Petrol participated the 2016 CIPPE in Beijing China from March 26-29,it is the largest oil and gas exhibition in Asia.
In the event FD Petrol brings our patented cutting dryer self-cleaning screens for the first time ,our compact cuttings dryer,automatic solidification unit and our new product DW3000 centrifuge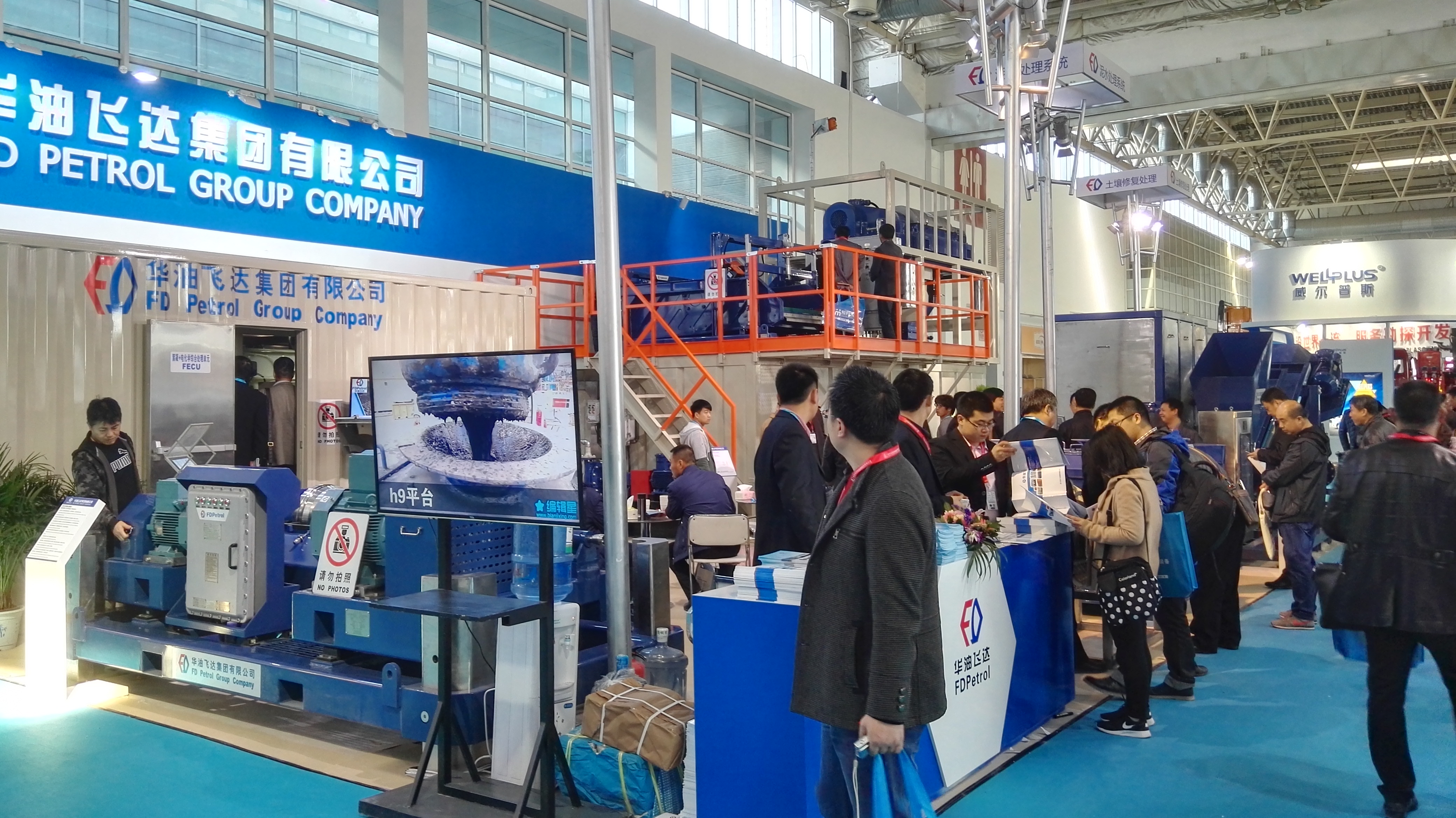 Visitors from more than 100 countries come to the show to find Chinese suppliers and partners,as it is known,Chinese have full product chain for oil and gas drilling equipment and services.FD petrol focuses on drilling mud solids control and waste management ,rig camps since 1995,through more than 20 years of development ,FD Petrol owns good market share and reputation throughout China and overseas market.Especially for high standard and reliable centrifuge,cuttings dryer ,rig camps.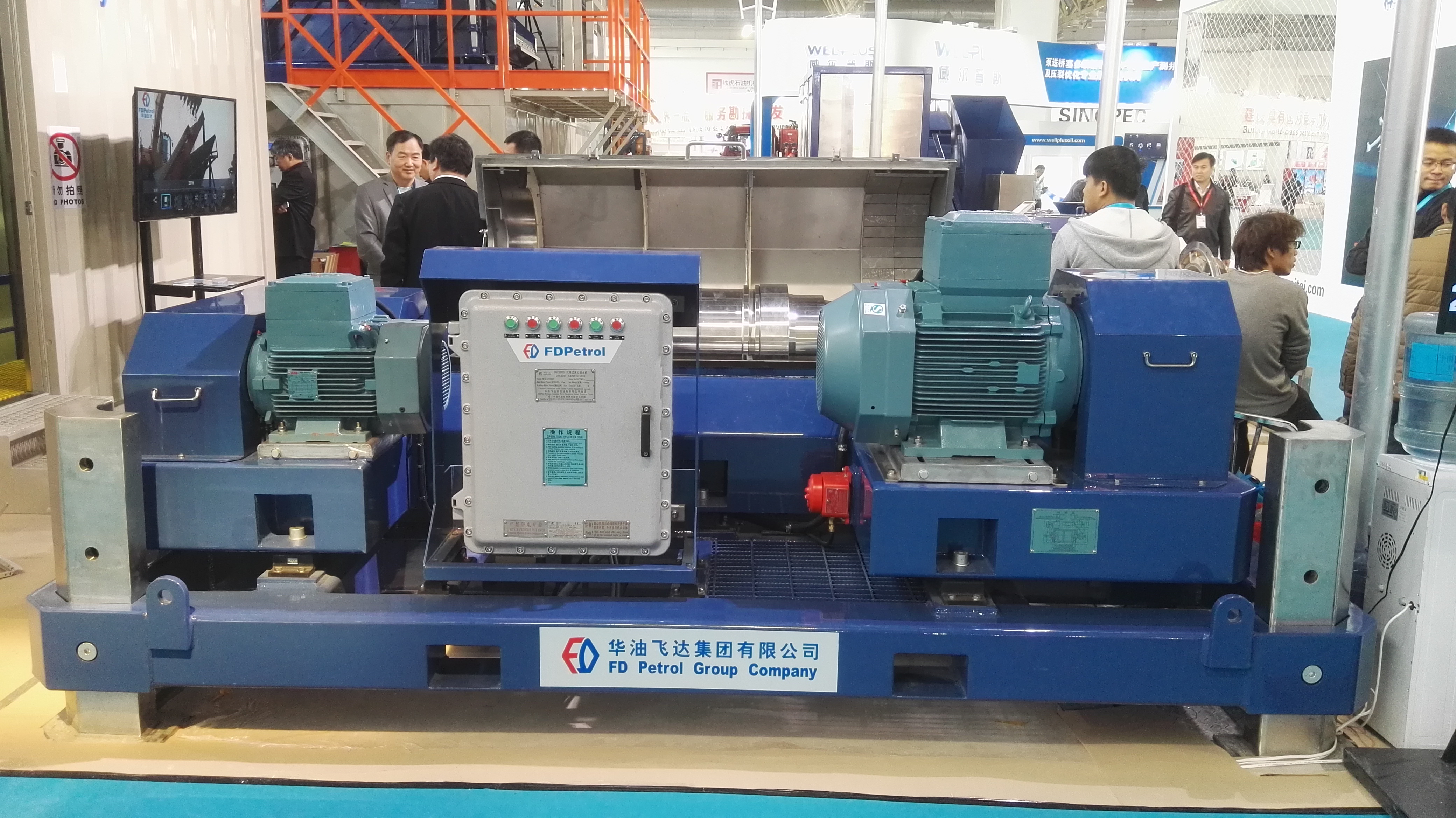 DW3000 Centrifuge Features
:
1.
Large bowl length to diameter ratio (4.4)maximize mud residence time ,much dryer performance, suitable for special operation conditions requirement
2.
Centrifuge bowl from SS316L material centrifugal casting, support shaft from SS316L forging, high strength.
3.
Solids discharge area and inside collection box welded with wear resistant alloy , easy to replace and maintenance.
4.
Screw conveyor welded with tungsten carbide tiles.
5.
Advanced half moon plate, no need to disassemble, just lose and tighten the bolt to adjust pond depth, convenient and save time.
6.
Original SKF bearings for stable operation and long service time
7.
Vibration sensor provide online monitor of centrifuge, in case of over vibration, shut down the machine.

FD Petrol Patented Cuttings Dryer
Through the communication with our customers, we find that they are troubled with the plugging problem even using the industry best cuttings dryer. If lost circulation material is used during drilling, the plugging problem is even more difficult to solve. What they do in the past is to use a screw pump or high pressure air gun to clean the screens, this increase maintenance cost for machine and affects the working efficiency.As professional cuttings dryer manufacture in China,FD Petrol SGL-02 cuttings dryer conquer the main problem by our patented technology. USA&EU patented technology were applied for in 2013.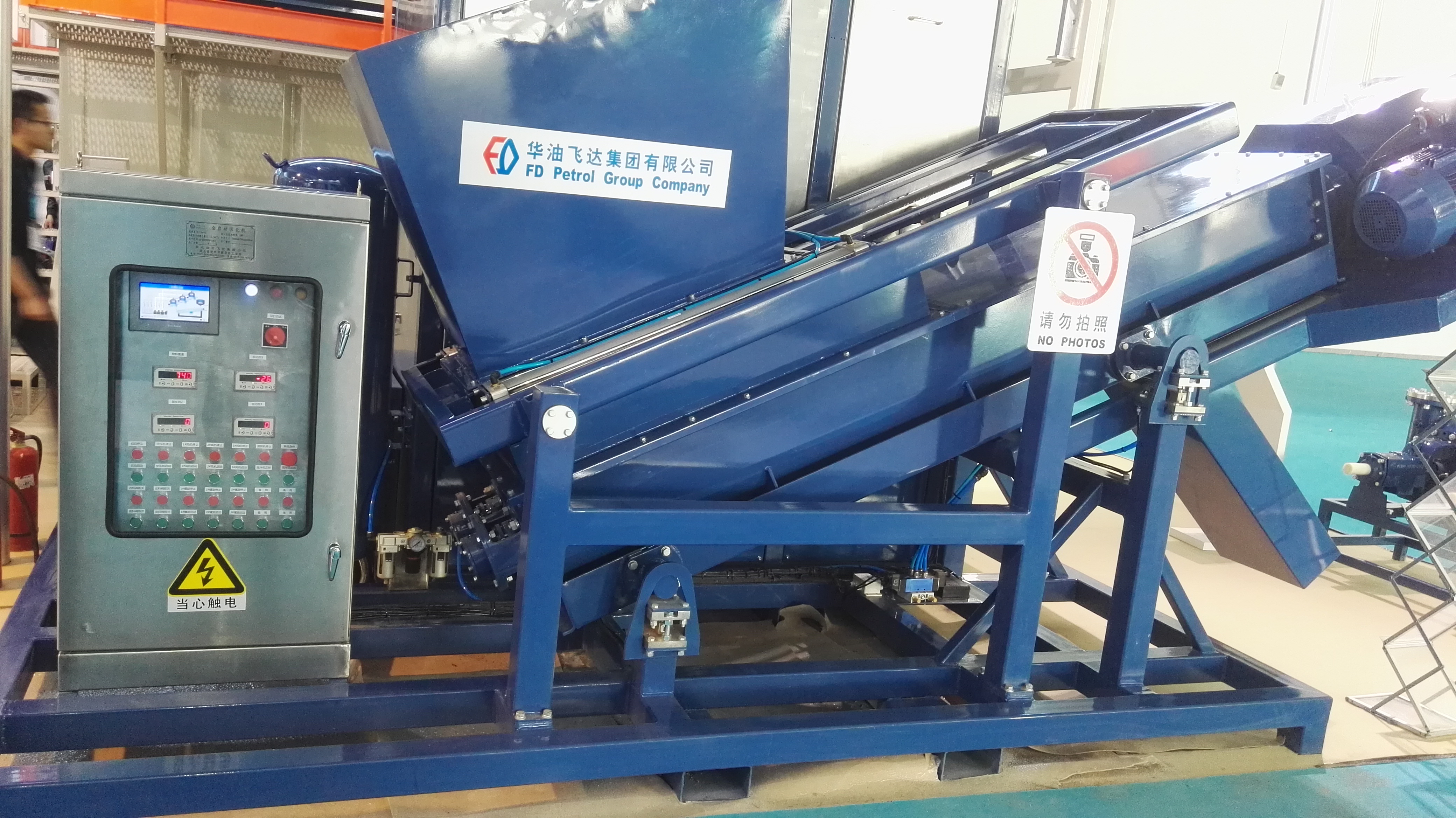 Automatic solidification unit is a proper method to treat the high concentrated drill waste cuttings at site and convert them into non-hazardous solids so as to transported offsite .
FD Petrol Solidification Unit Features:
1.Vacuum feeding system ,multiple additives available
2.Preset additives percentage
3.Additives weight ,mixing time and discharge time preset, automatic solidification
Automatic Solidification System:
1.Capacity:15m3 /h
2.Solidification additives:3 kinds
3.Each additive capacity:0.2~1.5 m3 /h
4.Overall Dimension:L5000mm×W2700mm×H2600mm
FD Petrol will keep on leading the solids control and waste management industry with advanced ,relicable and economic solutions for our partners.
---
FD Petrol Drilling Waste Management & Solids Control & Rig Camp