CONTACT US
HQ:Xinhua Park,Economic Development Zone,Cangzhou City,Hebei Province,China.
Tel: +86-317-3051833
Fax: +86-317-3051835
WhatsApp:+971-564395756
Email: info@fdpetrol.com
Russia Moscow Office
+791-53053973
UAE Dubai Office:
+971-564395756
The Successful Closing of EXPO Oil and Gas 2014 Colombia
FD Petrol presented ourself at Expo Oil & Gas Colombia taking place November 4-7 at Corferias in Bogotá, Colombia.
At booth 1012, FD Petrol highlighted our solids control, drilling waste management and the SLG-02 vertical cuttings dryer.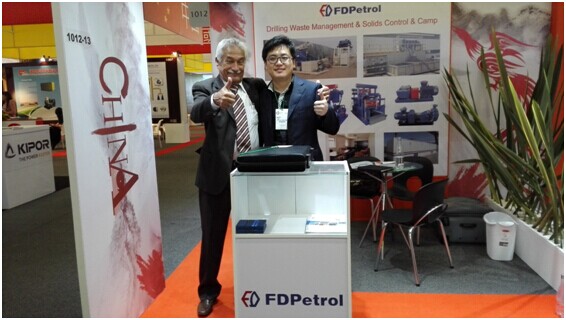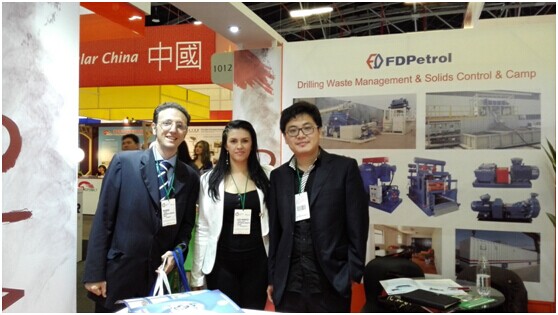 Colombia has seen an increase in oil and natural gas recent years. Colombia is taking measures to make the investment environment more attractive to foreign companies.
FD Petrol now is aggressively opening up the market in Latin America. FD is delivering 905 units of oilfield camps for South America, setting a strong presence across the South America region. Our customers including Cuba Oil &PDVSA.More focus on Colombia, FD Petrol will commit to offering our partners top quality equipment and the best service.
At the same time ,we participated the 2014 ADIPEC show in Abu Dhabi ,displayed our SGL-02 cuttings dryer and decanter centrifuge.Attracted lots of customers from Middle East and African countries ,like Iran,Kuwait,UAE,Egypt,Algeria,Libya,Nigeria.
---
FD Petrol Drilling Waste Management & Solids Control & Rig Camp