CONTACT US
HQ:Xinhua Park,Economic Development Zone,Cangzhou City,Hebei Province,China.
Tel: +86-317-3051833
Fax: +86-317-3051835
WhatsApp:+971-564395756
Email: info@fdpetrol.com
Russia Moscow Office
+791-53053973
UAE Dubai Office:
+971-564395756
Brine Mixing & Filtration System for Oman
The Brine Mixing & Filtration Unit is used to filter brines such as NaCl and CaCl2 brines for Completion fluids.The purpose of filtering completion fluid or well bore clean up fluids, also known as brine is to prevent the downhole contamination of the formation. Effective filtration service requires a cooperative effort on the part of all those involved in drilling and production, so that formation damage can be minimized.
Completion Fluids are generally known as drilling fluids. These are specially prepared brines, formulated for the particular job by specialised chemical manufacturers and comprise chlorides and bromides. The completion fluid should be chemically compatible with the reservoir formation.
Filtration is necessary to provide clean fluids that will prevent damage to the formation, the reservoir and its permeability. During filtration solids and particulates are removed from the fluid that may otherwise block the open space within the rock formation containing the hydrocarbon fluid within the production zone.
Filtration of completion fluids is necessary during:

• Circulation of the well.
• Gravel pack procedures.
• Initial displacement of fluid.
• After and during perforation wash.
• Filtered fluid for trip displacement, pills and pill spotting volumes.
• Using any new mixed brines.
• Reaming or drill out of cement.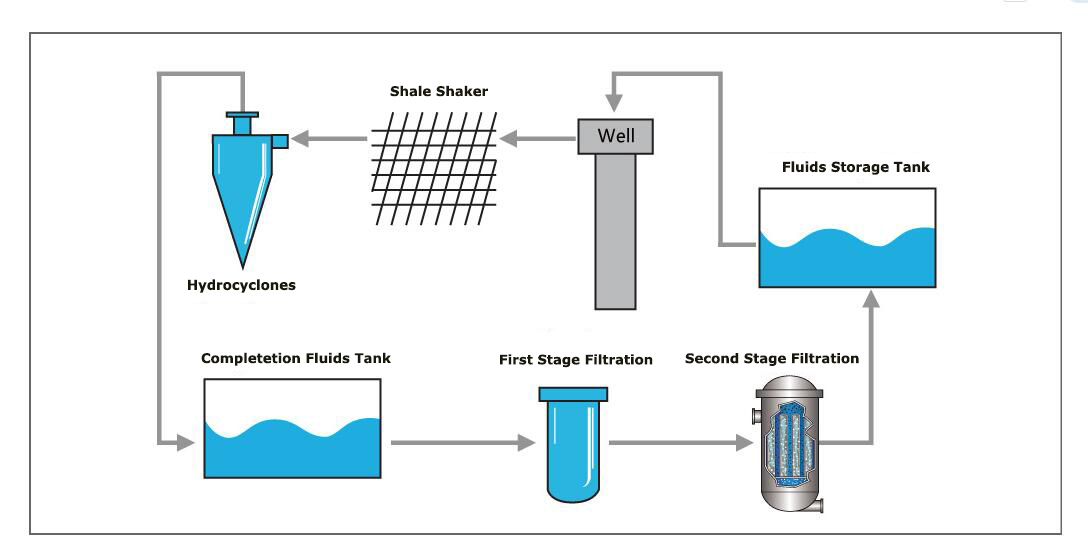 As request by Oman drilling company,FD Petrol has supplied a double trailer mounted brine mixing and filtration system for them,and it is the third brine filtration system that FD has supplied to same client.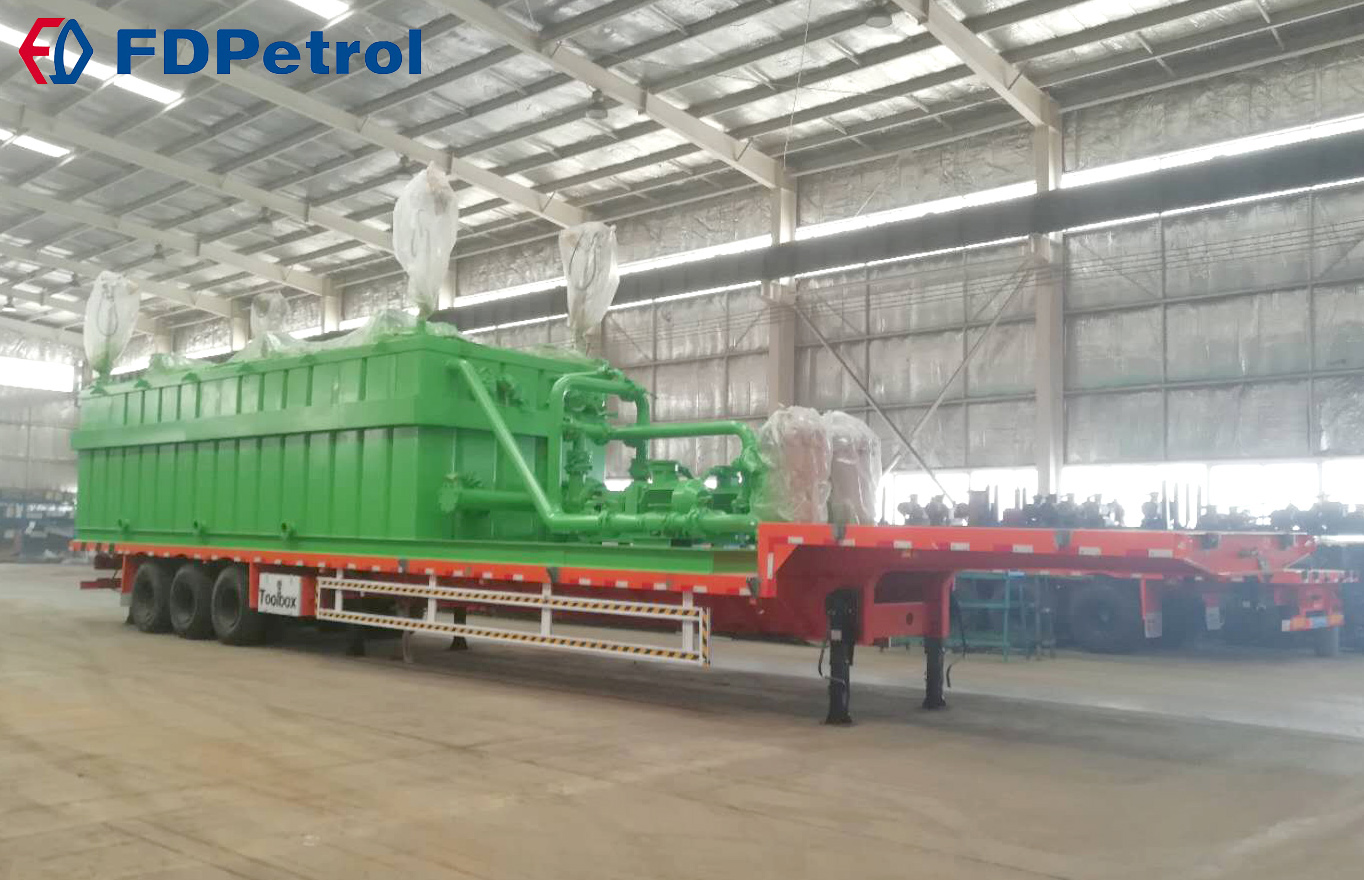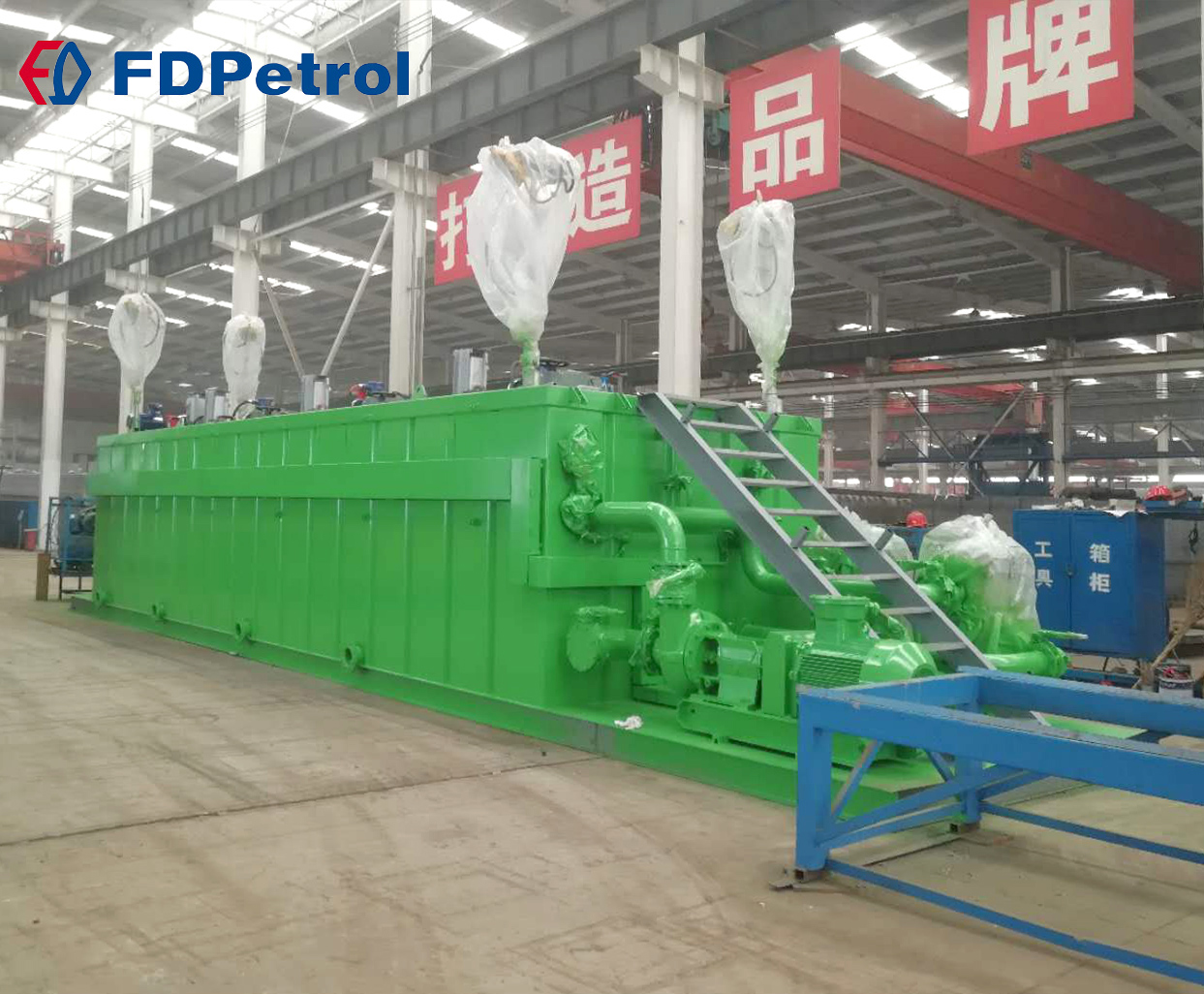 ---
FD Petrol Drilling Waste Management & Solids Control & Rig Camp