CONTACT US
HQ:Xinhua Park,Economic Development Zone,Cangzhou City,Hebei Province,China
Tel: +86-317-3051833
Fax: +86-317-3051835
WhatsApp:+971-564395756
Email: info@fdpetrol.com
Russia Moscow Office
+791-53053973
UAE Dubai Office:
+971-564395756
Oilfield Command Center
FD Petrol Oilfield Command Center Features and Benefits:
1. Appearance design: Flow line design decrease windage.
2. Complete structure: Light steel, mainly made from OSB environmental friendly board and plastic steel board,A1 degree fire resistant .
3. Interior decoration: Shipping outfitting board, oak wood moulding,complete kitchen, shower and sleeping room. Roof type centralized air conditioning, solar energy board and built-in blowdown tank.
4. Trailer: Professional low profile truck trailer, best off-road utility.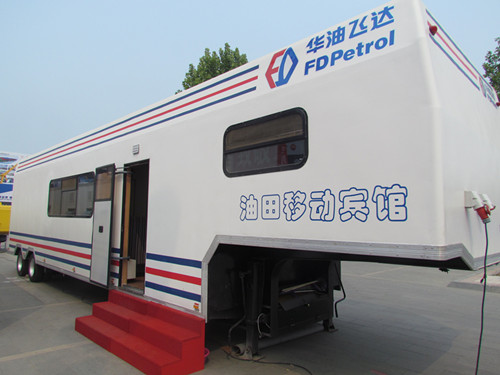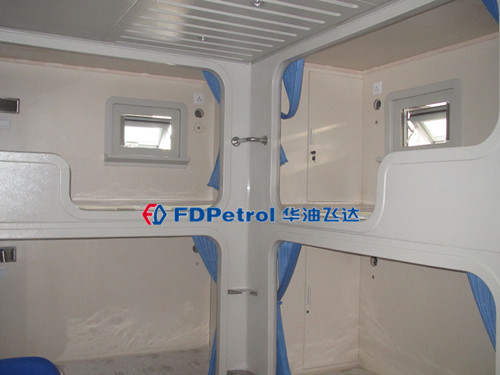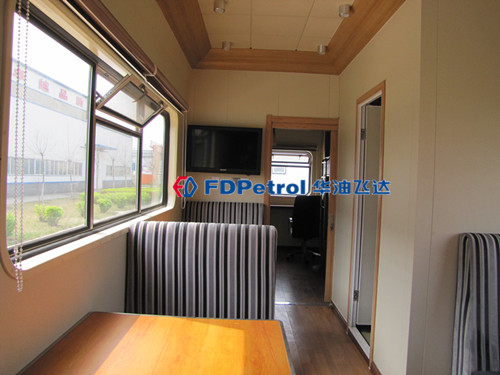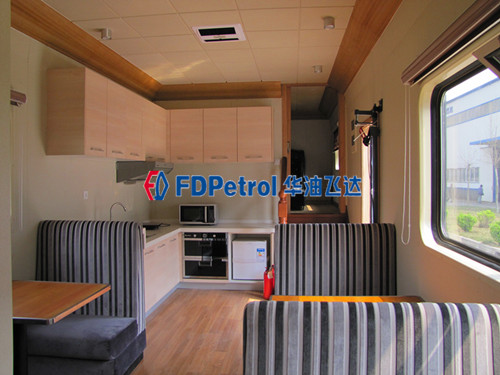 ---
FD Petrol Drilling Waste Management & Solids Control & Rig Camp